Your Holistic Health Team
Owner & Holistic Nutritionist
Kristi Acuña was born with a severe case of psoriasis – an autoimmune disease that causes red, patchy skin from head to toe. Her childhood was filled with frequent visits to pediatricians, dermatologists, and alternative health care practitioners to help cure – or at least control – her psoriasis. Each doctor visit became one disappointment after another, as all the medical professionals focused on treating her symptoms rather than getting to the root cause of the problem –what she was putting into her body. Consequently, all attempts failed.
After years of dealing with this unsightly and often painful disease, combined with taunting from her peers and classmates, Kristi's self-esteem plummeted. Embarrassed and frustrated, Kristi wondered if she'd ever have a normal life.
When Kristi was 19 years old, her mother, a Registered Nurse for 27 years, studied to become a Traditional Naturopath. She was able to uncover the root cause of Kristi's psoriasis and introduced her to a line of whole food supplements called Standard Process. The supplements and her new individualized nutrition plan cleared the psoriasis and gave Kristi a level of confidence she had never before experienced.
Holistic Nutrition gave Kristi back her LIFE.
Fueled by her gratitude for Holistic Nutrition and Standard Process' amazing products, plus her desire to give others the gift of life and good health she has experienced, Kristi earned her Bachelor of Science degree in Holistic Nutrition from Clayton College of Natural Health in Birmingham, Alabama. She's been practicing Holistic Nutrition for over 15 years in Newport Beach, CA.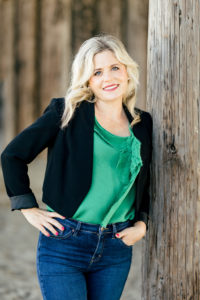 Kristi is a member of the International Foundation for Nutrition and Health (IFNH). Through her online counseling, Kristi makes full use of her expertise by working directly with her clients, no matter where they are located, to customize dietary programs and cleanses that help them achieve optimal health.
Summer Rodriguez, BS KIN, HHP
Holistic Health Practitioner
At the age of four, Summer started playing sports such as soccer and softball, but high levels of anxiety, exhaustion, eczema, and horrible digestion were always on her mind and in her way. She always thought these symptoms were normal side effects from trying to balance practice, games, personal life, school, and more. Once she got to college, she started having panic attacks at least once a week, her menstrual cycle was irregular and would hold her back from activities, and her digestive symptoms only got worse. She was always told to follow a certain diet and be on certain medications as an athlete in order to fuel and replenish her body, and since it worked for other teammates, she figured it was good for her too!
After graduating college in 2019, she was not playing soccer every day and she was able to focus more on what was actually going on. She tried doing intense workouts and cutting out all carbs and dairy, but her symptoms stayed the same. Once she had gone six months of trying different diet and exercise routines, she had enough. She found a holistic nutrition clinic and got to the root of her health challenges, which were heavy metals and immune stressors affecting her thyroid and gut from being at an optimal level.
She was introduced to a whole food supplement line called Standard Process and was guided to make lifestyle changes that worked with her life and her pace. It was at this point she realized the importance of properly fueling her body and that health is not a one-size-fits-all system. The supplements and her new individualized nutrition plan cleared her anxiety, digestion, panic attacks, hormonal imbalances, eczema, and she does not have any more afternoon crashes!